Vanessa Clemendot
CSCO, L'Oreal
Vanessa Clemendot has worked for 22 years at L'Oreal. She is the current Chief Supply Chain Officer at L'Oreal Canada. Previous to this, held various senior level executive positions including Chief Operations Officer Vice President Supply Chain Operations, and director of supply chain operations. She has a Master's degree in Logistics, Materials, and Supply Chain Management from the University of Paris, Panthéon-Sorbonne. She is a thoughtful leader who always seeks for the positive and brings the best out of others.
JP Lebudel
CSCO, Firminech
JP Lebudel has worked at Firmenich for 16 years, where he is now the Chief Supply Chain Officer. He is passionate about building teams, driving to a vision, and delivering on commitments with a demonstrated track record in corporate strategy execution, mergers and acquisitions, operations & turnaround leadership. He is overseeing the multi-billion euro acquisition with DSM.

JP has held various senior positions within BCG and General Electric where he built up a proven track record of results. He also has a BA in Finance from the University of Houston, C.T. Bauer College of Business
Montse Montaner
Chief Sustainability Officer, Novartis
Montse is a C-suite executive with decades of global strategic leadership at world's leading Pharma companies. She has an extensive track record of the delivery in product development, quality assurance, compliance, operations and sustainability. Montse has a deep know-how in enterprise strategy and execution through transformation programs, digitalization of processes and building high performance teams with strong focus on diversity and inclusion.

Previously holding senior level positions at Sanofi and now at Novartis, Montse now holds the position of Chief Sustainability Officer at Novartis. She is also a graduate of the executive management program at Harvard Business School.
Christophe Haeusler
Chief Manufacturing Officer, Refresco
Christophe Haeusler is currently the Chief Manufacturing Officer at Refresco. With a strong cSuite background, Christophe leads diverse teams across multiple manufacturing sites. Currently The Netherlands is where he calls home. He has a wide scope of experience across FMCG sectors, holding senior leadership positions in RB, Barry Callebaut and P&G.
Antoinette Irvine
CHRO Business Operations, Unilever
Experienced Chief HR Business Operations Officer with a demonstrated history of working in the consumer goods industry. Leading practitioner and coach on how to bring about a more inclusive organisational culture. Strong human resources professional is skilled in Consumer Goods, Leadership Development and Talent Management, Labour relations; and Mergers & Acquisitions.
Rebecca Lonsdale
Chief Procurement Officer, BP
Rebecca is a strategic procurement leader with an outstanding record of delivering results and directing transformational change. She is an experienced C-suite influencer, with 20 years procurement and supply chain experience. Leading both direct and indirect procurement teams at international multi-site operations. Key business M&A and integration partner.

Her current role is as the Chief Procurement Officer at BP, and before that she has held different senior level positions at Britvic, Nissan and Renualt.
Simone Targetti Ferri
CSO, L'Oreal
Passionate and committed to building a sustainable world, Simone is an experienced professional with outstanding interpersonal and communication skills. Proactive, result driven and fluent in four languages, he adapts easily to any given situation and enjoys working within multicultural teams. He is a quick learner and a Creative Problem-Solving enthusiast. Thanks to an all-round educational background and extensive international work experience, he has developed excellent analytical and project management skills. His interests include Sustainable Development, Environmental Policy, Natural Resources Management and Inclusive Growth. He holds a PhD in Environmental Economics (PhD), a M.Sc. in Environmental Policy and a M.A. in International Relations.
Jenny Wassena ar
SVP CSO, Trivium Packaging
Accomplished international commercial executive with >10-years leadership experience, spanning procurement, marketing & sustainability, across the B2B chemical and manufacturing industry. Clearly articulating value propositions and spark incremental revenue gains by developing sustainable, business-building solutions for growth-focused, and turnaround settings as an effective business leader.
Hanno Bruemmer
EVP Supply Chain, Covestro
Hanno Bruemmer is Executive Vice President heading Supply Chain and Logistics at Covestro for all businesses in Europe, Middle East, Africa and Latin America relating to about 5 bio€ sales. With over 20 years in the process industry he is experienced in reserach, large scale production and technology development, in investment programs for multi-million $ facilities as well as strategy development in shaping and leading large organizations across the globe. He holds a PhD in chemistry, started in research and has subsequently worked at several production facilities in Germany and the USA as well as in global coordination for investments. His technology expertise ranges from chlorine, technical gases over hydrogenation and nitration of aromatics to phosgenation technology for isocyanates.
Marisa Schoeman
VP logistics and Planning, Diageo
Marisa Schoeman is a driven supply chain executive with a solid delivery track record in Change Management and large-scale Supply Chain transformation, setting up Diageo's first Supply Chain Centre of Expertise (COE) in Hungary. She is a strategic thinker with a bias in end-to-end business optimization and operational excellence, experience across marketing, commercial and supply functions. Furthermore, Marisa has strong operational experience in Commercial Performance Management, Integrated Business Planning/S&OP, supply chain planning, technical innovation, manufacturing, Inventory/Network Optimization, and system implementations (SAP APO, Kinaxis, Power BI) through process automation/AI. Marisa is a passionate people leader and is known for her high integrity & strong relationship skills, working with and managing international teams. Marisa also prides herself in leading the Global Supply Women and Leadership program for over 450 delegates worldwide, inspiring a growth mindset and performance culture.
David Simchi-Levi
Professor, MIT
David Simchi-Levi is a Professor of Engineering Systems at MIT and the Co-Director of Leaders for Global Operations. His research currently focuses on developing and implementing robust and efficient techniques for logistics and manufacturing systems. He has published widely in professional journals on both practical and theoretical aspects of logistics and supply chain management. Professor Simchi-Levi is widely regarded as one of the most well-respected supply chain thinkers in the world. His involvement with various technology firms and research with world-leading manufacturers means his influence is felt throughout the supply chain profession. Professor Simchi-Levi has also published several seminal books that are used by consultants and supply chain professionals alike for reference to this day.
Kristen Daihes
VP of Global Supply Chain, Mars Wrigley
Kristen is the Vice President of Global Supply Chain for the Mars Wrigley business. She joined Mars to explore how the intersection of her prior industry experience and more recent tech start-up experiences could support the acceleration of a transformation agenda. She is leading an investment program to digitize and transform the supply chain within Mars to create an agile and flexible omni-channel supply chain, accelerate the data & analytics agenda, and boost supply chain capabilities.
Kristen has been recognized as a "Pro to Know" and "Top Woman in Supply Chain" from Supply & Demand Chain Executive, recognized by B2G Consulting as one of the "100 Most Influential Women in Supply Chain", and was most recently recognized by Supply Chain Digital as one of the "Top 100 Women in Supply Chain".
Gunter Beitinger
SVP Manufacturing, Head of Factory Digitalization, Siemens
Project Leader; Offshore & Outsourcing; Global Manufacturing Footprint; Plant Assessments; Strategic, Management and Manufacturing Consultant; Lean Manufacturing, Lean Logistic, Lean PLM, Lean Admin, Lean Service, Lean Healthcare; Profound Knowledge in Change Management; Culture Change; Industrial Engineering; Environment; Business Administration Digital Enterprise, Industrie 4.0
Håvard Jørgensen
Chief Operating Officer and VP of Global Supply Chain, Danfoss
Håvard Jørgensen has 20+ years of experience leading supply chain strategies and digital transformations for Electrolux, Procter & Gamble, Arla Foods, and Coca-Cola European Partners. In his current role as the Chief Operating Officer and VP of Global Supply Chain at Danfoss, Håvard oversees the global end-to-end supply chain P&L, manufacturing, quality, and purchasing for the Refrigeration and Air Conditioning Division within Danfoss Climate Solutions.
Jay Koganti
VP Supply Chain CoE, Estee Lauder
Jay Koganti has more than 24 years of experience in leading and transforming complex supply chains. His core focus is developing global supply chain strategies, solving complex supply chain problems by leveraging cutting-edge technology innovations with process excellence and a value creation mindset. Jay has ample experience in consumer goods supply chains and has dedicated 12 years to leading supply chain planning, distribution, IBP, analytics & intelligence, and executed transformations for Fortune 100 companies. In his current role as VP Supply Chain COE at Estee Lauder Companies, Jay leads end-to-end planning transformation to create next-generation enterprise planning capabilities and an operating model to support growth and value creation.
Robert Pekar
VP Petcare, Mars
Robert Pekar is the current VP of Supply Petcare at Mars. He has held other positions within Mars including, Global Petcare Industrial Engineering Vice President. He was the operations director dairy Asia pacific, Operations Director Dairy Asia Pacific, and Industrial Director CZ/SK at Danone. Prior to this he was working at Mars again as the Global Supply Chain Project Mgr. He speaks three language, Czech, English, French and German, He studied for 5 years at ECAM university.
Nada Sanders
Distinguished Professor, Northeastern University
Dr. Nada R. Sanders is the Distinguished Professor of Supply Chain Management at the D'Amore-McKim School of Business at Northeastern University. She is an internationally recognized thought leader and expert in forecasting and supply chain management. She is the author of seven books, most recently "The Humachine: Humankind, Machines, and the Future of Enterprise" (Routledge, 2020). She is highly published in leading scholarly journals, such as Decision Sciences Journal, California Management Review, Journal of Operations Management, Production and Operations Management Journal, and Journal of Business Logistics. She is a lifetime Fellow of the Decision Sciences Institute, has served on the Board of Directors of the International Institute of Forecasters (IIF), Decision Sciences Institute (DSI), and is currently President of the Production Operations Management Society (POMS). She is a frequent keynote speaker and has consulted with numerous Fortune 100 companies.
Vineet Khana
Senior Vice President, Global Head of Supply Chain, Nestle
Vineet Khanna joined Nestlé in 1986 after completing an MBA at the Indian Institute of Management Ahmedabad and has since held various roles in finance and control, technology implementation, sales operations, and supply chain. Vineet set up the supply chain division at Nestlé India as EVP in 2005. In 2010, Vineet became the VP of Supply Chain for the Asia, Oceania, and Africa regions before he obtained his current role as SVP, Head of Global Supply Chain in 2018. Vineet is responsible for demand and supply planning, logistics, customer service, supply chain technologies, and sustainability in this capacity.
Gladis Araujo
Global VP Quality, Mattel
Gladis Araujo is a Global business leader with over 25 years of experience building and leading cross-cultural teams, delivering continuous improvement, operational excellence, and cost optimization on four continents in the end-to-end supply chain field. As VP of Global Quality Systems at Mattel Inc., Gladis is responsible for driving digital transformation, nearshoring initiatives, and value networks. She is the Founder and President of several non-profit organizations supporting communities of women, girls, and children in Malaysia and Mexico. Gladis has been on the receiving end of several awards and nominations for her contributions to the industry. In 2019 the Global Chamber of Commerce in Malaysia granted her the 'Top Women Inspiring Humanity Award'; and more recently, in 2021, Gladis received the Top Tech Woman Award in the Transformational Power category by Tecnológico de Monterrey.
Douglas Guilherme
Global VP Operations, Ecolab
With 28 years of experience on End-to-End Supply Chain and broadening experience on finances, corporate sustainability and R&D, Douglas has lived in 6 countries and worked in over 50 countries. Douglas has operated in different industries (FMCG, Pharma, Life Sciences, Food) leading regional and large global teams from startup ($0.4B) to large corporations ($80B) including Procter & Gamble for 13 years.
Simon Jacobson
VP Manufacturing, Gartner
Simon Jacobson is at the intersection of where manufacturing strategy and digitization meet. He is pioneering research across the business processes, metrics, and key technologies driving smart manufacturing and Industry 4.0. His research and insight have helped organizations across industries, geographies, and cultures balance innovation and core competency when shaping their unique strategies to transform manufacturing's contribution to revenue growth and customer value.
Koray Kose
Senior Director, Gartner
Management analyst and multi-lingual thought leader, CPO, researcher, and published author specializing in working with CSCOs, CPOs, CIOs and other C-Level Executives with 20+ years of success in developing global supply chain and sourcing strategies, re-engineering and transforming business processes, and maximizing financial resources. Experienced in designing new business frameworks, risk and governance processes and deploying full scale ERP and procure to pay systems to drive efficiencies through digital transformation. Expert in industries such as automotive, pharma, life sciences, IT, electronics and FMCG.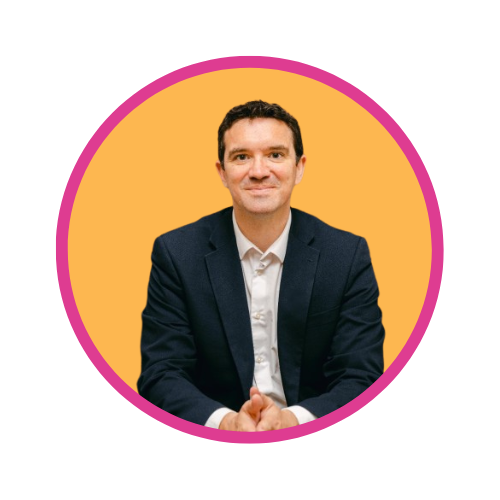 Tim Nelson
CEO, Hope for Justice and Slave Free Alliance
Tim Nelson is the co-founder and CEO of Hope for Justice and Slave-Free Alliance. Hope for Justice is an international charity working to bring an end to modern slavery and human trafficking and offers an effective and proven model that is replicable, scalable, and award-winning. The charity's vision is to live in a world free from slavery and its work across five continents and in 7 countries is focused on preventing exploitation, rescuing victims, restoring lives and reforming society. It does this through community engagement and outreach; investigation and rescue; survivor support and advocacy; community prevention and anti-trafficking education; residential and non-residential aftercare and transitional care; family reintegration;
training; campaigning and policy work; and business engagement via our Slave-Free Alliance division. Tim is a founder of Hope for Justice and he created and launched Slave-Free Alliance, which partners with more than 100 organisations (including 14 current or recent FTSE 100 companies) to protect their supply chains against modern slavery. Tim has a background in Banking, Finance and Technology.
Eric Enselme
Industry Fellow, World Economic Forum
Eric Enselme is an accomplished innovation and supply chain executive with 3 decades of experience at Procter & Gamble, where he last served as Global Vice President leading the Innovation Program Management Office and the Supply Chain Digital Transformation of P&G's largest sector, Fabric & Home Care ($ 25Bn revenue) During his nearly 30 years of service, Eric contributed to P&G's growth across a wide spectrum of international roles, both operational and transformational, and lead large multi-functional organizations at regional, corporate and global level, including direct reporting to the CEO of P&G's Fabric & Home Care (F&HC) sector.
Angelo Dalporto
Senior Director, Dormakaba
As a seasoned Director of Operations and Supply Chain with regional profit & loss and budgetary responsibility alongside sustained global experience, Angelo understands that reducing risk, developing people, driving growth and maximising potential are core to the success of any business and this has been the foundation of his leadership approach. Angelo's career objective is to use his proven leadership ability to design, implement and develop agile organsations lead by easily accessible business intelligence and data transparency. Angelo's passion is achieving this by driving true employee engagement and team cultural development while engineering robust sustainability across the entire supply chain.
Maria Villablanca
Co-founder and CEO, Future Insights Network
Maria Villablanca is the Co-founder and CEO of The Future Insights Network, the fast-growing network of over 130,000 manufacturing and supply chain leaders, the host of the supply chain transformation podcast, Transform Talks and the author of the Transform Thoughts newsletter. Maria has interviewed hundreds of senior practitioners, thought-leaders, academics, and innovators from the world's most admired organizations to cut through the hype and noise around supply chain, manufacturing and transformation.
David Malenfant
Executive Vice President, Biotech supply Management Alliance
M. Dave Malenfant Has served as Director of Outreach and Partnerships and oversaw the Advisory Board for the Center for Supply Chain Innovation at Texas Christian University. Prior to this appointment, Dave served on the Advisory Board for the center from its inception in 2002. With a passion for talent development and career planning, Dave has helped develop the Executive Apprenticeship Program, judged
the LINKS simulation game, and assisted students with internships and case competitions. Dave is also Executive Vice President of Industry Liaison and Talent Development for the BSMA (Biotech Supply Management Alliance) responsible for bringing best practices across the Biotech Industry.
Bob Ferrari
Managing Director, Ferrari Consulting
Broadly experienced, multi-functional supply chain manager, consultant and technology marketing executive. Helping organizations in their efforts to implement and sustain more agile and responsive global supply chain business processes and advanced technology.

He managed many facets of supply chain, helped technology companies develop and market innovative software, and assisted organizations in ERP, supply chain planning, procurement, customer service, S&OP and CRM business processes.